Meet the Team
---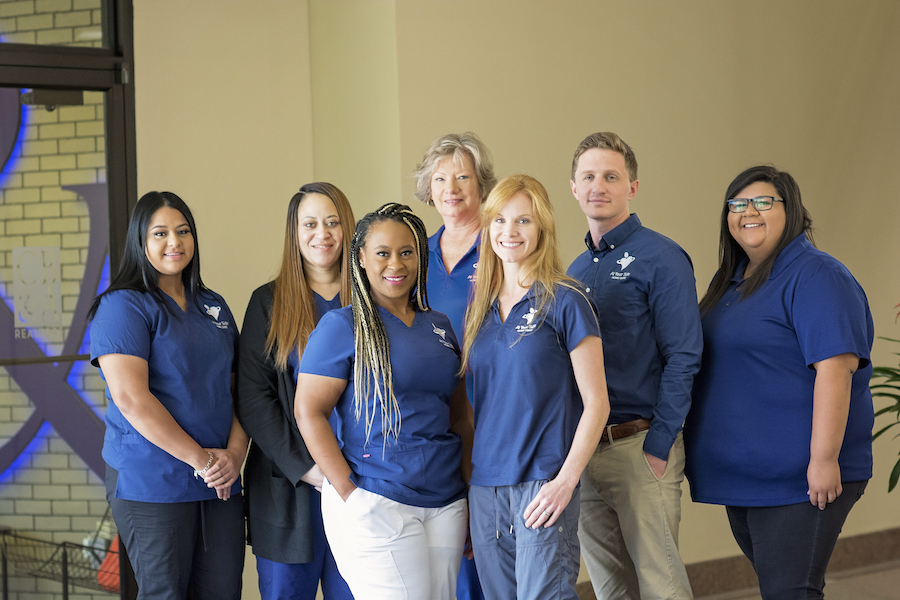 At Your Side Home Care knows in order to provide the best care services possible to those in The Woodlands area, we must hire quality individuals to be a part of our team. Our personalized approach to care is what sets us apart from other home care agencies in the area. In order to develop strong, trusting relationships between clients and caregivers, we carefully match clients with caregivers whose interests, life experiences and personalities complement their own. Before we ever select caregivers, we meet with clients and take note of their personality and speak with them about their life history. This helps us select the most compatible caregiver for each client we work with.
---
Elite Caregivers and Hiring Process
Each of our professional caregivers is experienced and highly trained in home care best practices. We also ensure they meet a rigorous 10-step hiring process. All caregivers are provided with continuous education to ensure the most up-to-date care techniques are used when caring for our clients.
---
Management and Engagement and Quality Assurance Measures
At Your Side is committed to providing outstanding customer service. Our Superior Process includes supervisory visits and constant communication to ensure your satisfaction.
Each of our team members is passionate about providing the best care possible to the clients we work with. We are happy to call each of these individuals members of our team in The Woodlands area.
---
Karen Moore, RN
Karen is a Registered Nurse with professional experience in psychiatric, long-term, and general care nursing as well as personal experience with home care for family members. Volunteering is important to Karen. She and her husband are active locally in service organizations and also with a medical mission group providing services in other countries. Karen and her husband have two grown children that they enjoy visiting and two pampered cats at home.
Karen believes in the AYS Mission Statement about the quality of life for clients and families and in maintaining a level of independence. She enjoys meeting with new and existing clients and caregivers to ensure that the services we provide help clients reach their goals.
---
Andrea Jones, Support Services Manager
As the Care Coordinator for At Your Side, Andrea leads our awesome team in providing all aspects of caregiving, including training, staffing and meeting our clients' needs. Andrea is a seasoned CNA herself and is a big believer in compassionate caregiving. She brings to AYS over 20 years of customer service experience with 9 of those years being in the Healthcare industry. Andrea helps our clients establish lasting relationships with their caregivers by arranging care with staff members that compliment both the needs and personality of the client.
---
Carmen Montoya, Conservatory Team Manager
Carmen has been providing care at the Alden Bridge Conservatory since 2014. She has been a Certified Nursing Assistant for nearly 5 years, and she has a passion for coordinating and providing quality, efficient service to our clients. Carmen is dedicated to ensuring that all of our clients receive the best-personalized care.
---
Celia Deleon, AYS Administrative and Payroll Assistant
The newest member of the office team, Celia has taken on the role as AYS administrative and payroll assistant. Celia has been a part of the At Your Side family for three years now, initially starting her career as a caregiver. Celia has demonstrated excellence in the field as a Certified Nursing Assistant and has consistently provided quality care to our clients. It is this devotion and passion that Celia has taken with her into her new role. Celia takes pride in aligning the best caregivers to assist clients in their daily tasks. We are proud to have Celia as apart of the management team. We know that Celia's passion and perseverance will serve tremendously in her career with At your Side Home Care.
---
Whether your loved one needs assistance only a few hours a week or around-the-clock, our team is happy to help! Call (281) 719-5221 to learn more about the transition care services offered through At Your Side Home Care (The Woodlands, Texas).