Family Respite Support in The Woodlands, TX and Surrounding Areas
---
At Your Side offers family support services.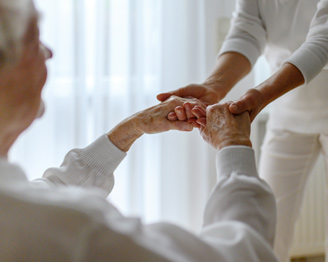 When caring for a loved one becomes challenging, At Your Side The Woodlands is able to offer support. You know your loved one best, and their preferences, however you need to stay healthy and keep balance in your life. You may be juggling children, careers and other responsibilities, too. Things can get stressful very fast. Let us help.
Our caregivers provide much-needed respite care so family caregivers can rest and recharge. Your loved one will be safe and comfortable at home under the supervision of our caregivers. From running errands to sitting and chatting with your loved one, we are here to help.
We can help with:
Light housekeeping, such as washing dishes and dusting
Assistance with personal hygiene
Meal preparation and planning services
Companionship
Transportation to doctor appointments
Assistance with running errands
Monitoring for health and safety helps ease your mind
As part of our services, we are always alert for safety risks in the home, and especially while accompanying your loved one on errands or outings. At Your Side caregivers are also monitoring your loved one's health. We can provide a fresh and professional perspective, letting you know if we spot changes in your loved one or bring awareness to potential issues. Our caregivers are trained to to watch for certain signs, both behavioral and physical. We are pro-active in all things health related, and stay in constant communication with the family.
---
Support for family members
In addition to in-home care services, our team members are able to help you with finding local support. Other family caregivers may also have tips and advice to share. Sharing your story with others who are going through the same things can be refreshing as well. It is good to know you are not alone.
At Your Side The Woodlands office staff is here for you 24/7, every day of the year including holidays. We are your partners in home health care. Call us anytime!
Whether your loved one needs assistance only a few hours a week or around-the-clock, our team is happy to help! Call (281) 719-5221 to learn more about the transition care services offered through At Your Side Home Care (The Woodlands, Texas).