We Stand By Your Side
---
This is a guest post written by Tim Glendenning from On The Clock.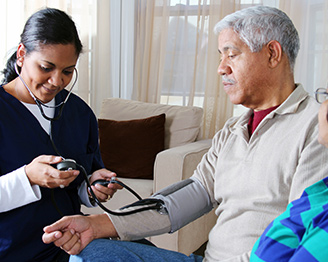 Have you ever experienced caring for an aging loved one or been close to someone who has? It can be overwhelming and even confusing at times. At Your Side Home Care helps to care for people who are struggling to care for themselves. There becomes a point in our life when we need someone to stand by our side and there is nothing wrong with that.
---
How We Assist with Aging and Disabled Adults
As we all know, life can be packed with everyday life experiences. At times these experiences are easy and other times they are challenging. At Your Side Home Care is designed to be at your side when assistance is needed. These caregivers assist with bathing, dressing, light housekeeping, running errands, preparing and serving meals, and basically everything needed to keep aging and/or disabled adults safe, clean and happy.
---
What to Expect
It can be one of the biggest and most difficult decisions you face when it comes to having another person take care of you or someone you love. You can expect to have a friendly staff member talk with you about your needs while answering any questions that you may have. Also, a member will explain the services in detail, and schedule an in-home visit to conduct a thorough needs evaluation.
An At Your Side Home Care member can also perform a free, no-obligation, in-home visit. This allows a care professional to evaluate your loved one's needs and the opportunity to meet your family. Goals for care will be set, perform fall prevention and home safety checks will be assessed along with an opportunity to discuss costs and funding options. You can further expect an experienced nurse to complete a full assessment of your loved one after a level of care has been agreed upon. These professionals passionately care about their patients and do not look at it as just another day being on the clock and working.
---
Nearly Half of Seniors Need Living Assistance
It is estimated that nearly half of seniors citizens need help with daily assistance. This is approximately 18 million aging adults 65 and older who are reported to need daily living assistance. In addition, a previous study showed an estimated 12 million people of any age rely on others for daily care.
It is truly saddening to think there are so many individuals who need daily care to help them with simple tasks. What is even more saddening is that many will not receive the live-in care they need. Thankfully there are companies like At Your Side Home Care who are there to help every step of the way.
---
What You Can Do to Help a Loved One in Need
It is normal to be scared, worried and have questions when it comes to making any life changing decisions. The best way to help a loved one who is in need of assistance is to get them the professional care they need as quickly as possible. According to the World Health Organization, "People with disabilities have less access to health care services and therefore experience unmet healthcare needs." With the proper professional help, many of these needs can be addressed and they can receive the care that is desperately needed to have a productive, safe and healthier life. Nobody should be left alone and this is why we stand by your side.
Whether your loved one needs assistance only a few hours a week or around-the-clock, our team is happy to help! Call (281) 719-5221 to learn more about the transition care services offered through At Your Side Home Care (The Woodlands, Texas).