Alzheimer's and Dementia Care in The Woodlands, TX & Surrounding Area
---
Dementia care program creates better days for clients and families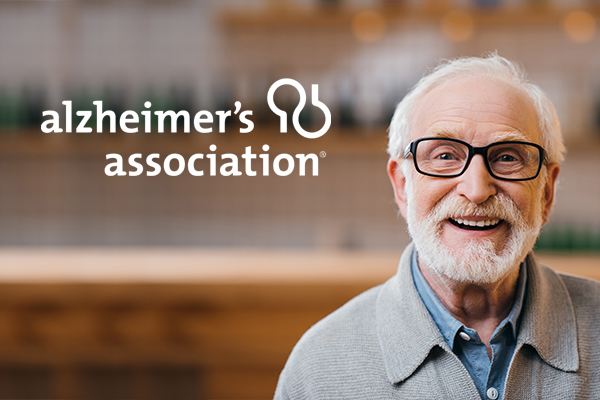 When your loved one is diagnosed with Alzheimer's disease or another form of dementia, you need to feel comfortable with the care they are receiving. That's where At Your Side can help. We give you the support you need and the peace of mind you deserve, so you and your loved one can live your best life possible. The At Your Side Home and ComForCare dementia curriculum, DementiaWise, has been endorsed by the Alzheimer's Association.
---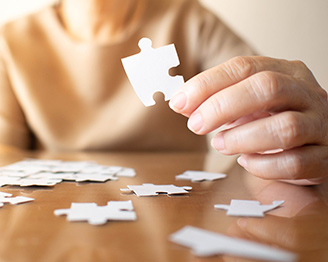 We understand how the symptoms of dementia and their onset may vary. Personalities may change, and surprising behaviors may appear. Some individuals may have difficulty communicating or have trouble completing tasks. Most likely, however, those living with dementia will begin to lose their memory.
Our caregivers are trained for best practices for both physical and mental behaviors. We know what to watch for and have techniques and tools to handle most. We maintain close communication with family members so everyone is aware of their loved one's condition and certainly any changes.
At Your Side The Woodlands is DementiaWise®-certified office.
The At Your Side Home and ComForCare dementia curriculum, DementiaWise, has been reviewed by the Alzheimer's Association® and meets the Alzheimer's Association Dementia Care Practice Recommendations in certain topics as per the report issued on March 9, 2017 and renewed in October, 2019. See report results here.
At Your Side The Woodlands is a DementiaWise®-certified office which means we have met the corporate high standards for dementia education and caregiving excellence.
The DementiaWise® program teaches a person-centered approach to care that uses behavioral interventions to help people with dementia continue to live at home, where they are most comfortable and content. The program emphasizes compassionate, practical strategies to support clients at all stages of dementia.
A dedicated dementia caregiver can help with:
Grooming
Bathing
Dressing
Incontinence care
Meal preparation
Social interaction and companionship
Maximizing independence
Safety supervision
Our dementia care services can help with as much or as little home care as your loved one needs through all stages of dementia. Home care services through our agency can provide the helping hand your loved one needs to continue living in their own home, allowing them to enjoy comfort and convenience.
When providing care, our caregivers focus on promoting quality of life and independence. Our DementiaWise training prepares us to be be valuable resources to all members of the family for both support and education. Call on us anytime.
Whether your loved one needs assistance only a few hours a week or around-the-clock, our team is happy to help! Call (281) 719-5221 to learn more about the transition care services offered through At Your Side Home Care (The Woodlands, Texas).