Evaluating Home Care Needs
---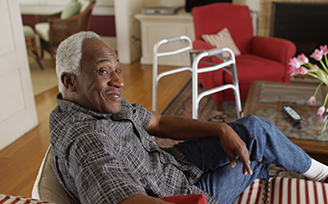 For most of us, it's difficult to see a parent or other family member decline in health. However, the sooner we acknowledge the need help and get the necessary services in place, the more likely they can stay in their home longer. After the tough conversations have been started, it's important to have a professional evaluation of care needs done so that the best options can be sought.
Are you ready to consider in-home care?
---
Care Need Evaluation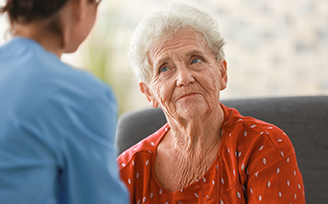 Having lived with or around our loved ones for some time, it may be difficult to identify or even admit when they begin needing help. We often accept changes as a natural part of aging and downplay the severity of the issues. While being honest with yourself and paying attention to how your loved one completes ordinary daily tasks can help you identify a need for home care assistance and determine how much help they may need.
It may be helpful to observe the difficulty that your loved one has when performing the following tasks to evaluate their need for home care aid:
Planning and preparing meals
Attending to grooming needs such as brushing hair and clipping nails
Tracking and paying bills
Moving around in the home
---
Scheduling an Evaluation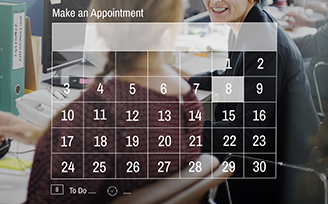 There are many ways At Your Side can help your loved one. If you suspect home care would benefit your loved one, call an office in your area to speak with a trained intake professional. The intake professional will gather information about your loved one's condition and address your concerns. You can then schedule a visit with a At Your Side representative who will meet with you wherever is convenient.
Schedule your home care evaluation.
---
At Your Side Home Evaluation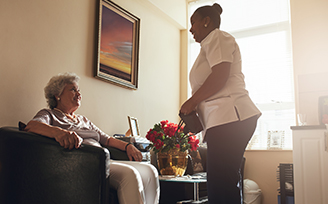 During the in-home visit, At Your Side professionals will perform a home safety evaluation and gauge fall risks. A nurse will provide recommendations to improve the living conditions and reduce hazards. This visit allows us to observe exactly how we may be of help so we can match the right services to your needs. After evaluating care needs, we can begin putting together a care plan and schedule to address all issues we noticed, along with any concerns you bring to our attention.