Tammie Smith
Fisherwoman, Cook, and Lover of Outdoor Concerts
"I love making memories for people. I love creating new ways to improve their quality of life. It's so important that people feel like they're never alone."
---
Bursting With Care, Love and Compassion
With a background in life insurance and long-term care planning, Tammie honed her passion for helping others while enabling their growth and development. So when she was itching to make a career change, Tammie became the Alzheimer's Association community speaker for Montgomery, doing webinars and speaking engagements on behalf of the Alzheimer's Association. But, she didn't stop there.
Tammie also began doing volunteer work with hospice and found that she really loved making an impact in people's lives on that level. In fact, she loved it so much that she branched out on her own and began caring for family friends and relatives so that she could positively impact as many lives as possible.
With experience, passion, and a heart full of empathy and compassion, Tammie's AT Your Side Home Care franchise is primed and ready to make an immediate impact on each life it touches.
---
A Trusting Partner on the Path Forward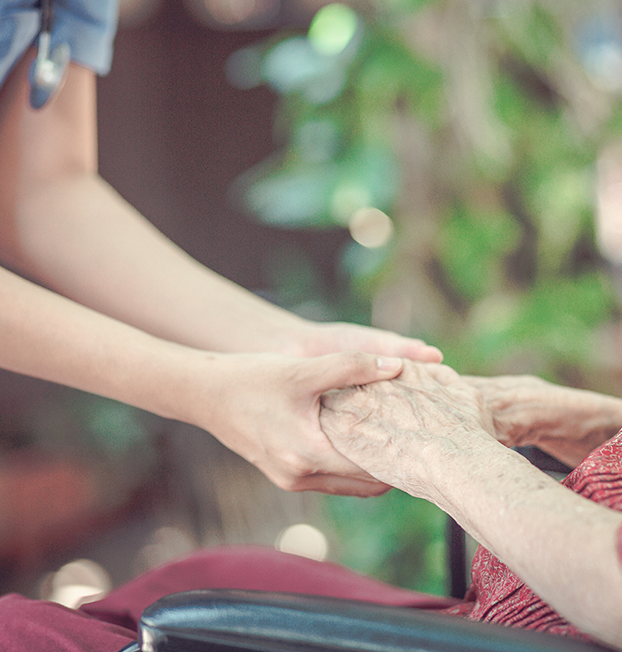 "It's so important that people feel like they're never alone. And if we have challenges, it shouldn't stop us," Tammie shares. "I love offering new ways to improve the quality of life for people."
And that's exactly what Tammie sets out to do with each person that crosses her path.
"It's all about quality of life. I'm always looking for ways to enhance people's lives," Tammie said.
Whether it's making wishes come true or finding small ways to brighten someone's day, going above-and-beyond is status quo for Tammie. She truly is driven by her passion to ensure people receive quality care and never give up on life.
While things may slow down with age, Tammie never forgets that each client has hobbies, passions and things they love to do and believes tapping into those things is so important, no matter their age or range of ability.
"It all begins with trust," Tammie reflects. "The first thing we have to do as caregivers is to be there for our clients' core needs. And once you build that trust, a whole new world can open up."
---
Academic Credentials & Memberships
DementiaWise® certified office
Rice University, CFP Certification, financial planning and services in all areas of finance
University of Phoenix, Bachelor of Finance
University of Houston, Pharmacy Studies
---
Brittany Labay
Office Manager
As the office manager for At Your Side Home Care, Brittany brings a wealth of knowledge from her background in skilled home health, staffing, long-term care, and remote telemetry monitoring.
Brittany enjoys staffing, and takes many factors into consideration when it comes to who she hires, as well as who she pairs with clients. Her goal is to not only match client needs with caregiver capabilities, but to try to identify good matches that will result in long-lasting relationships and even friendships.
Brittany enjoys her role in enabling older adults to receive care from the comfort of their own home. "A hospital setting doesn't offer the same ability to connect with the people receiving care that home health does," she says.
It's also about customer service. Brittany explains, "I also wanted to do something where I could help people who don't exactly know what their options are. As a mom of a special needs child, I had spent what felt like hours trying to find services, but most companies I spoke with (who couldn't help me) would just apologize for not being able to help and hang up. When someone who may not fall into our scope of practice calls us, I do what I can to help them find resources to help ease the stress and find the help they need."
As a registered behavior technician, Brittany is currently pursuing a masters degree in Healthcare Administration.
When she's not working, Brittany enjoys spending time with her husband, Lance, and her daughter, Shelby.
Whether your loved one needs assistance only a few hours a week or around-the-clock, our team is happy to help! Call (936) 274-9200 to learn more about the transition care services offered through At Your Side Home Care (Montgomery, TX).