At Your Side Montgomery, TX can help your loved one transition out of a care facility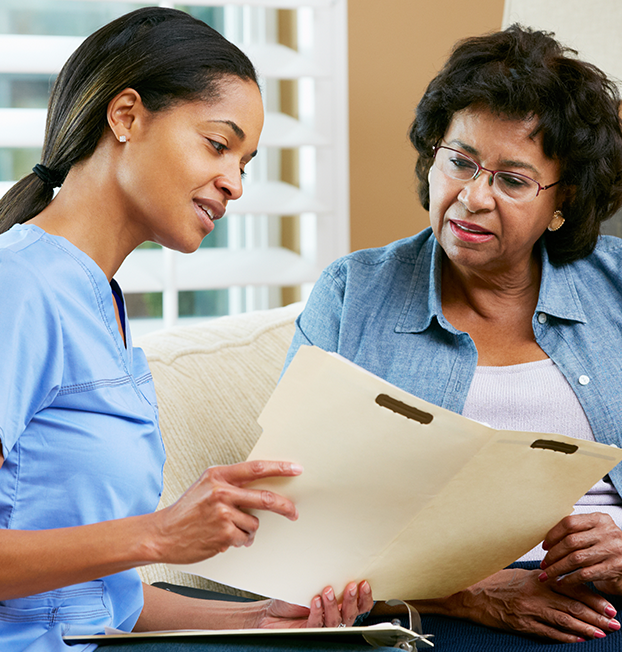 Our team can help coordinate pickups, planning with social workers and nurses, and discharge orders. Our dedicated staff of caregivers will then assist your family member in keeping to their unique treatment plan, picking up any need prescriptions while making them comfortable. Communication keeps everyone involved, so our team will also keep you updated with your loved one's progress.
---
One-Time Care
Some of our clients only require one-time or infrequent care. Whether they need transportation from one facility to another or you need help getting them home after a procedure, At Your Side is here for your family. Our team will take steps to make your loved one comfortable, lowering the chance of readmission and improving their recovery time.
---
Short-Term Care
Recovery is not a one-day process. Our caring team can help your loved one recover by providing short-term care for a few weeks to a few months. The At Your Side caregivers help provide assistance, supervision, and companionship at the time of discharge and around-the-clock in-home care. Our caregivers can provide help with meal prep, errands, medication reminders, and more.
---
Long-Term Care
Sometimes, short term care is not enough. Due to a fall, injury, or other medical condition, some people need additional help for an extended period. We understand that it can be scary trying to plan for this recovery, so our team is here to help. Our staff can help organize a long-term care plan that includes around-the-clock care or assistance for a few hours every day. We will closely monitor your loved one's condition and provide you with updates. Our team will keep up the communication to help your family stay connected during a challenging time.
---
Other helpful At Your Side services:
Same day staffing
Experienced caregivers
Transportation and pharmacy pick up
Personal care
Medication reminders
Meal preparation
Light housekeeping
Bathing and grooming
Schedule follow up appointments
Fall prevention, home safety checks
All Caregivers are Licensed, Insured, and Bonded.
---
Whether your loved one needs assistance only a few hours a week or around-the-clock, our team is happy to help! Call (936) 274-9200 to learn more about the transition care services offered through At Your Side Home Care (Montgomery, TX).