Keeping the Home Safe and Sanitary During COVID-19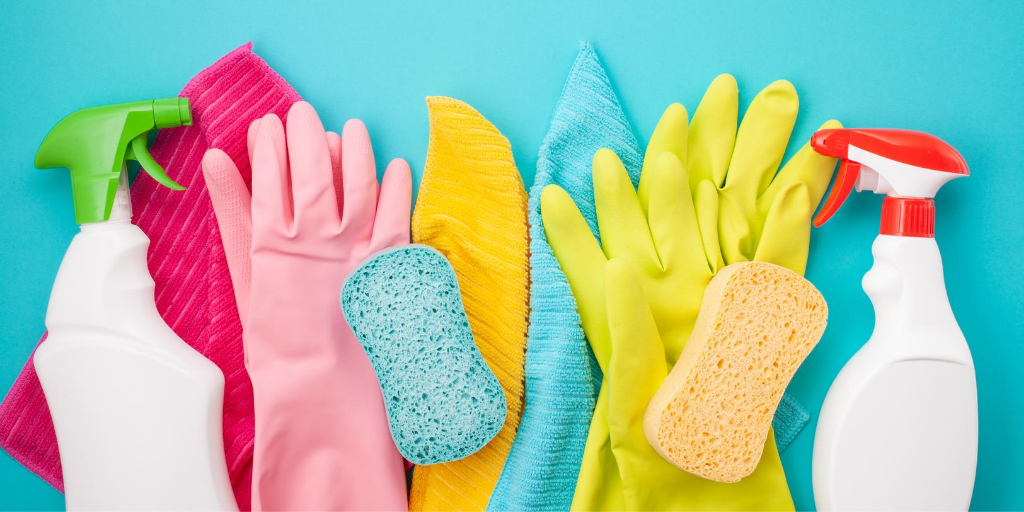 Health and safety are paramount for us all during COVID-19. However, we must take special care to protect people in at-risk groups. According to the Centers for Disease Control and Prevention (CDC), age is a risk factor for COVID-19, and older adults face the highest risk, as they are more likely to become seriously ill from the disease. With 8 of every 10 COVID-19-related deaths reported to be among adults aged 65+, it is essential for those living with or caring for an older loved one to take extra precautions.
Properly sanitizing the home where an older adult lives is crucial for preventing illness and reducing the risk of COVID-19. In this post, we will explain the essential steps and products you should implement to help keep the home safe and sanitary.
The Best Products for Sanitization
Not all cleaning products will properly disinfect your hands or your homes. The Food and Drug Administration (FDA) recommends that people wash their hands with soap and water for 20 seconds after using the bathroom, before preparing food or eating, and after coughing, sneezing, or blowing their nose. If soap and water are not available, then hand sanitizer with at least 60% alcohol can be used.
The Environmental Protection Agency (EPA) lists 19 approved products for disinfecting against COVID-19. Their list includes several products from Lysol Disinfectant and Lonza, with the key active ingredient being quaternary ammonium.
Where to Clean in Your Home
To keep your home safe and sanitary for your senior loved one, then you must clean the proper areas including:
Frequently touched surfaces like doorknobs, faucets, light switches, keyboards, toilets, sinks, desks, phones, countertops, etc.

Soft surfaces, including carpets and clothing. Clean with appropriate cleaners or soap and water, and launder any items that can be washed using the warmest appropriate water setting.

Electronics such as tablets, phones, keyboards and remote controls.

Hands. Wash hands often to help keep surfaces clean.
Tips for Effective Cleaning
You should clean carefully to ensure that surfaces are hazard-free. Some cleaning tips to keep in mind include:
Read the labels on cleaning products for correct use.

Wear eye and skin protection, including gloves.

Do not mix chemicals.

Ensure adequate ventilation while cleaning.

Avoid cleaning near people with asthma or respiratory issues as the disinfecting products can trigger asthma attacks.
At Your Side Can Help
Keeping the home of your senior loved one safe and sanitary is more important than ever in light of current events. Older adults are particularly susceptible to fall seriously ill from COVID-19. In addition to social distancing and other protective measures, cleaning the home thoroughly and correctly is an excellent way to reduce the risk of the disease.

Whether you are living with your older loved one or checking in, cleaning and disinfecting the home is important. At Your Side can help by providing light housekeeping for older adults living on their own. To learn more about our personal care services (including light housekeeping), or to schedule an appointment, contact us HERE.