Importance of Handwashing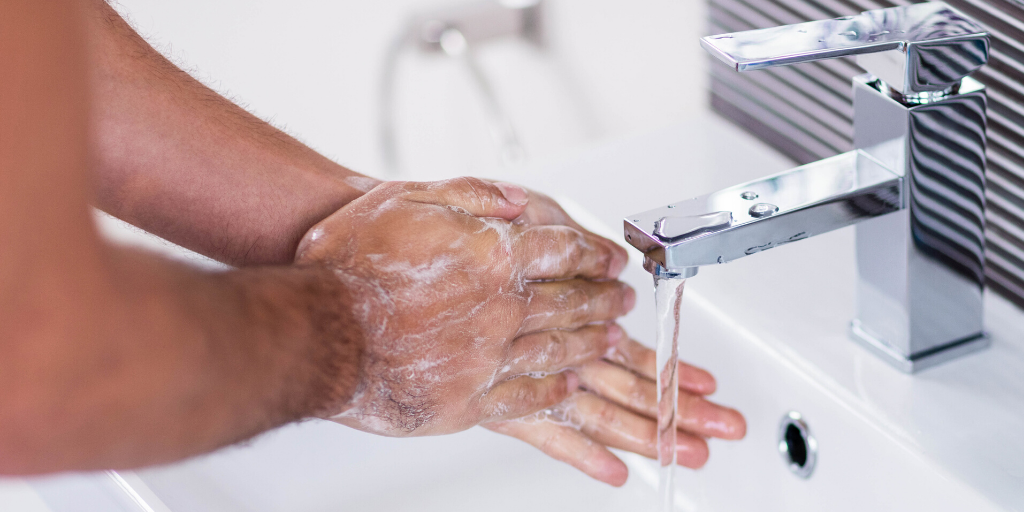 Proper Handwashing Technique
Some of the most important handwashing tips are:
Wash for at least 20 seconds. While many people think the temperature of the water is what matters, it is actually the scrubbing that helps. According to the CDC, washing for at least 20 seconds will remove more germs from your hands than only washing for a few seconds. The water can be hot or cold, whichever temperature suits your skin best.
Use thorough friction, especially under the nails. Along with soap, friction helps lift grease, dirt, and microbes from the skin which ultimately helps reduce the spread of viruses and bacteria.
Remember to wash everywhere. Make sure to scrub your wrists, between all fingers, and beneath the fingernails to remove all microbes.
When to Wash Hands
After using the toilet, helping another person use the toilet, or changing diapers/undergarments
Preparing food
Prior to eating
After coughing, sneezing, or blowing your nose
Before and after caring for someone who is ill
Before and after treating a wound
After handling garbage
After touching a pet or pet food
Handwashing for Seniors
To reduce the spread of the current virus along with many other illnesses, we must all do our part and take care to properly sanitize our hands. However, for vulnerable populations and their caretakers (like seniors) handwashing is even more vital.