We Don't Like to Brag, So We'll Let Our Caregivers Do It For Us!
Caregivers coast-to-coast can agree on 2 things; they love working in Senior care and they appreciate the valuable experience gained working for At You Side Home Care.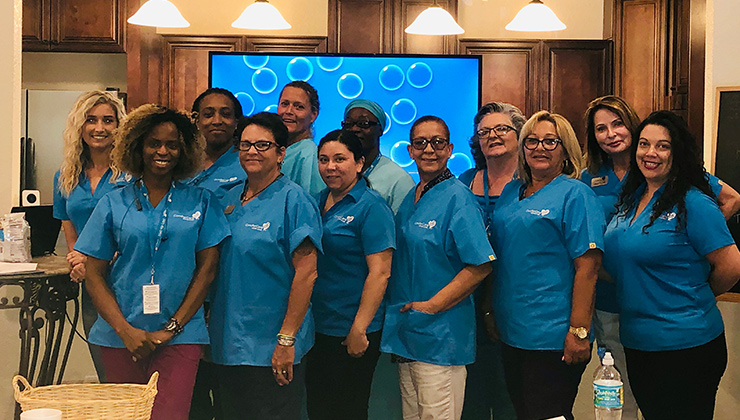 ---
Franks
"The clients are the best! Flexible work schedules and office staff is very nice and helpful
A great atmosphere. I love my clients and managers and co workers"
I've the way they work our schedule and understand when we have appointments with our children.
The effort that's put in to making sure we are happy. As well as how much At Your Side is always willing to work with us and allow us to be able to have a life outside of work. At Your Side is always willing to adjust as long as they have notice and not many companies do that.
We aren't just a company we're a family and we are loved. "
---
Wrabel
"I think working for this company is the best decision I have ever made. They make sure that I have the time I need on and off the schedule...At Your Side I appreciate you." "The management in place is working with you constantly to accommodate the preferred hours, locations and clients."
---
Boldt
"At Your Side Home Care is a very professional driven team. They are very compassionate and thorough. They strive to provide their clients with the best care they can imagine or ask for and they also treat staff like family."
---
Hittler
"The kindness of everyone, the value they give to the employees, and the amazing care offered to the clients.
Everyone in the office is very nice. If you have any problems they are there to help. Plenty of hours if you want them.
I love that everyone shares the same vision and is dedicated to the mission.
Great staff and professionalism. They treat us like a family!!!"