Great Place To Work Certification Nation Day Blog
Posted: in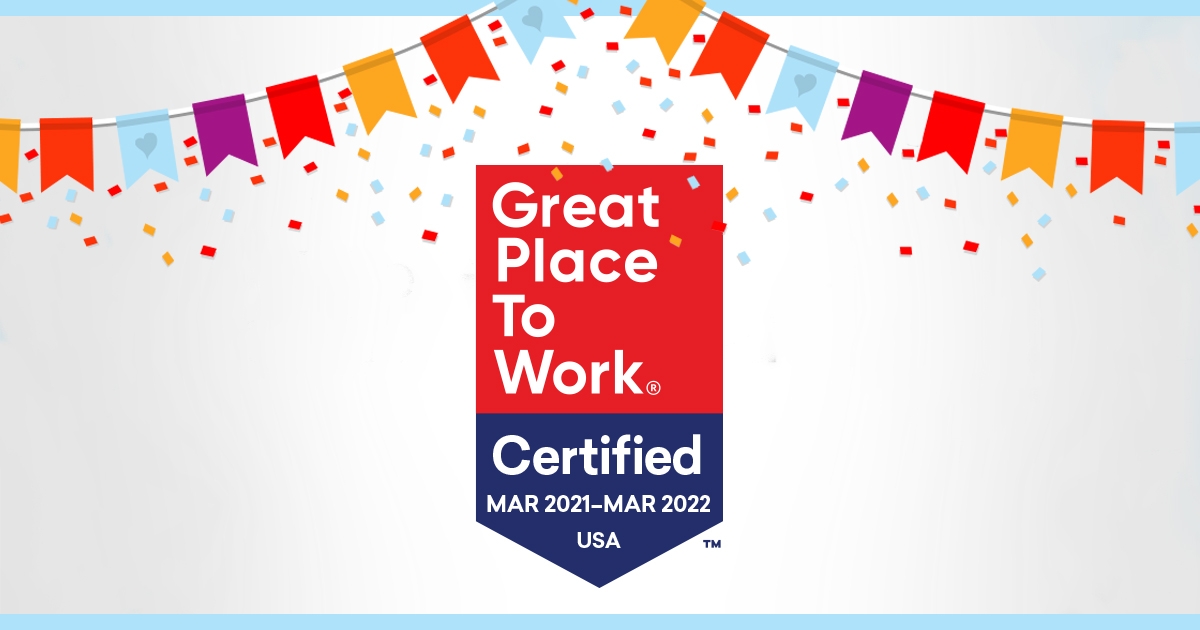 The senior care field is massive. An average of 10,000 people are turning 65 every day, and that trend is poised to continue well past 2030. We're proud of what makes us stand out from the crowd: innovative programs like Gaitway, DementiaWise and Joyful Memories; core values that drive all we do; and, above all, amazing, dedicated people.
Our employees are the heart of ComForCare and At Your Side. Our team members reflect our company culture and drive our mission to help others live their best lives possible. This is why we were so honored to be certified as a Great Place To Work. The research-based designation is awarded on employee experience and feedback, and 90% of our employees agreed that this is a Great Place To Work.
"As a member of the ComForCare family, we are given the opportunity to be a part of something special and rewarding," said Director of Human Resources Bobbie Doe. "Having a role in helping others to live their best lives possible makes every day meaningful - this is more than just a job. Beyond that, the opportunities for ongoing training, meaningful relationships and flexible schedules make ComForCare a Great Place To Work."
Today, we join fellow people-first companies in celebrating Great Place To Work Certification Nation Day. We are unbelievably proud of our ComForCare / At Your Side Home Care family and all of the passion they show for helping our clients day in and day out. Thank you all. Here's to you!
Learn more about beginning a career with ComForCare or At Your Side Home Care, or refer someone you know to join us in this meaningful field.