Nourishing Mind, Body & Spirit in Aging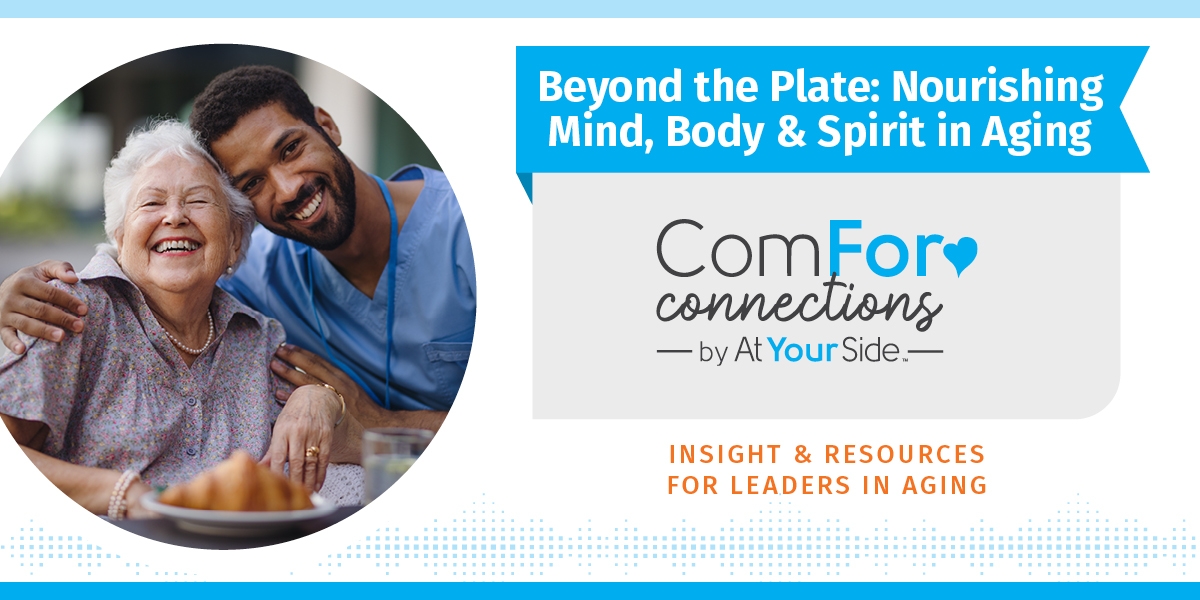 Nourishing Mind, Body & Spirit in Aging
Research has shown that food holds cultural and emotional significance for older adults, contributing to their overall well-being in old age. Meals are not solely about fulfilling physical hunger; they encompass social, emotional, and cultural dimensions that play a crucial role in promoting the holistic well-being of older adults.
Proactive efforts to promote healthy and enjoyable meal experiences can lead to happier and healthier outcomes for older adults, enriching their overall aging experience. By tuning into the significance of food and nutrition in the lives of older adults, Aging Services Professionals can play a vital role in ensuring seniors' well-being during their aging journey.
Understanding the importance of proper nutrition is vital in supporting older adults' health. Tune in for insights on how to aid older adults and their nutritional habits.
Click to listen to this episode:
Tune in for insights and resources from Steve Toll, Consultant for ComForCare Franchise Systems, LLC.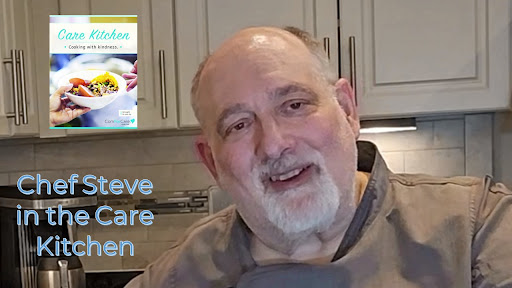 About Steve:
Steve Toll is a remarkable musician, composer, trained chef and Certified Dementia Care Specialist with a passion for the healing power of music and cooking with kindness. Driven by his rich musical background, he embarked on his artistic journey as a classically trained musician, mastering instruments like the violin, guitar, and keyboards.
After earning a B.S. degree from Columbia University, Steve's path turned unexpectedly into the food industry. His love for cooking led him to work in various New York City restaurants and later attend the New York Restaurant School to refine his culinary skills. As his culinary career progressed, Steve recognized the value of empathy and understanding, particularly in serving older adults. Combining his expertise, he developed training techniques that foster clear communication and compassion.
Steve has been incorporating his culinary expertise and creativity in the kitchen for years to support older adults and caregivers with navigating person-centered nutrition in a fun and accessible manner. He finds that music and cooking create a delicious and harmonious combination, and learning about someone's social history and favorite foods can often lead to many more engaging experiences for people receiving care and their caregivers.
Currently residing in Durham, NC, Steve consults with various healthcare companies worldwide to develop empathetic and compassionate training programs to inspire caregivers to care with kindness. His involvement with the National Alzheimer's Association as a member of the Speakers Board has allowed him to share his knowledge and insights as a keynote speaker, trainer, and presenter across the United States. He is also a board member of the NAIPC (National Aging in Place Council).
Show Notes:
The importance of nutrition to support healthy aging (e.g., impact on chronic conditions, changes as one ages)
ComForCare's approach to supporting healthy aging and person-focused nutritional habits (Care Kitchen; Simplification and scaling; training of Caregivers, etc.)
Key considerations when arranging for care upon care transitions and developing a plan of care (Addressing cultural competency for meals, nutritional restrictions for chronic conditions, training for caregivers, etc.)
Tips when providing information and education surrounding healthy meals and nutrition with clients/patients/ residents.
Helpful resources for families and caregivers
Episode Resources: