Your Guide to the Latest Alzheimer's Association Facts & Figures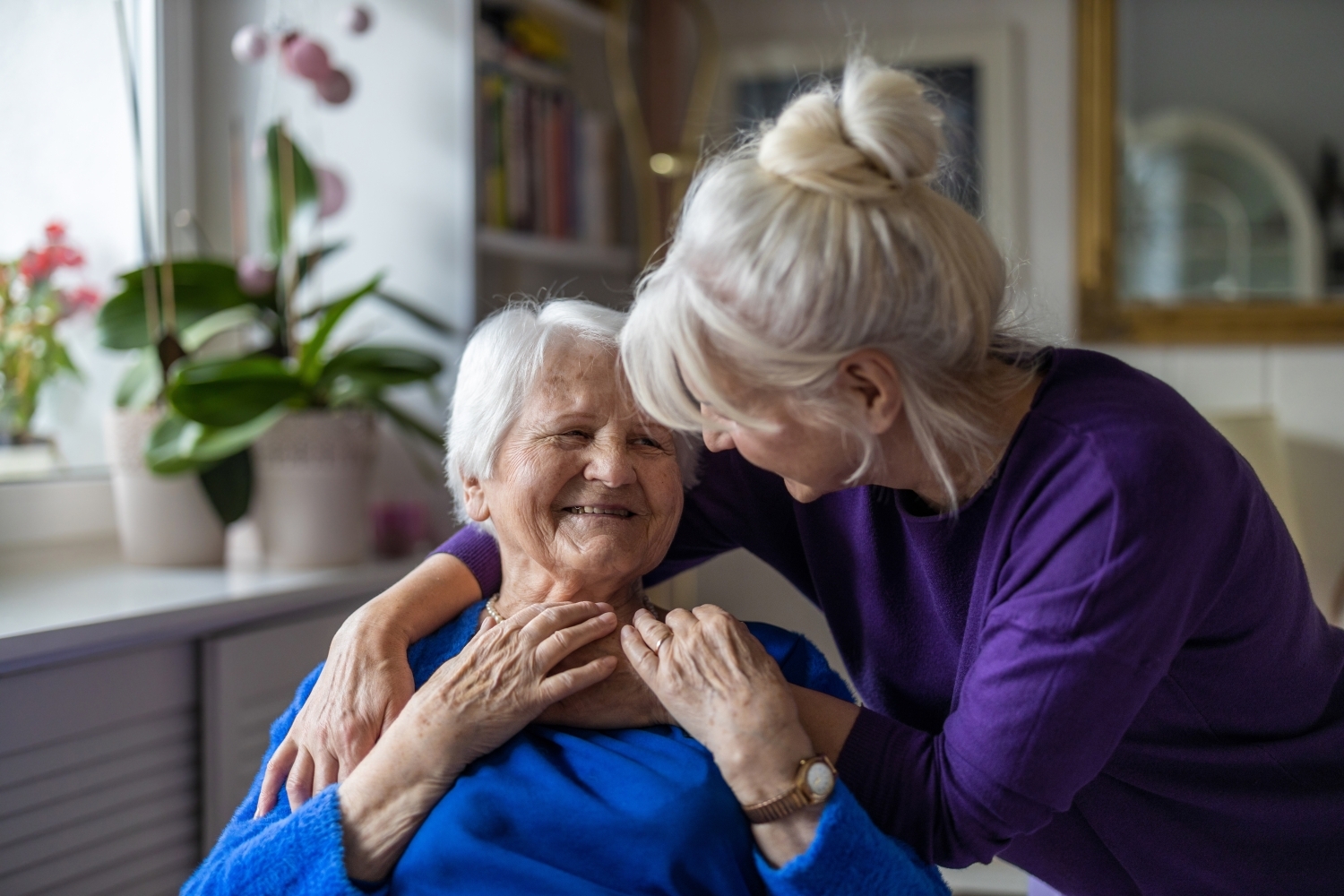 Since 2007, the Alzheimer's Association has published an Alzheimer's Facts and Figures report every year to raise awareness about this all-too-common disease. This comprehensive report explains the latest statistics, challenges, and breakthroughs relating to Alzheimer's disease. In this way, it serves as an important resource for individuals, families, communities, and policymakers alike.
At Your Side Home Care is passionate about Alzheimer's services and education. Recently, Cindy Gray—RN, certified dementia practitioner, and owner of ComForCare Orlando—sat down with Kristen Moore Bennett, Health Systems Director at the Alzheimer's Association, to have a conversation about the latest edition of ALZ Facts & Figures.
We wanted to break down some of the key takeaways from their discussion as they relate to older adults and their families throughout the nation. If you'd like to listen to the full conversation, check out the ComForConnections podcast here.
The State of Alzheimer's Disease Today: Key Statistics
Right now, more than 6 million Americans are living with Alzheimer's disease (AD), a specific brain disease that causes dementia. AD involves both a buildup of abnormal proteins and the tangling of nerve cells in the brain, known as neurons. The first neurons to be damaged are those responsible for memory, language skills, and thinking ability.
As of 2019, Alzheimer's disease-related dementia was the 6th leading cause of death in the United States, more than breast cancer and prostate cancer combined. Currently, this costs the nation about $345 billion—not to mention the unquantifiable and devastating toll it takes on our families.
If no medical breakthroughs occur in the coming decades, it is estimated that the number of Americans with AD will rise to 13.8 million by 2060. That's why continuing AD research and development is so crucial.
Medical Breakthroughs in Alzheimer's Treatment
Despite these challenges, there is plenty of hope to be found. Great strides have been made over the last year in researching the cause, prevention, and treatment of AD. The U.S. Food & Drug Administration has now approved three disease-modifying treatments:
Aducanumab (Aduhelm™): a medication that reduces beta-amyloid plaques (a marker of AD), slowing the progression of Alzheimer's disease
Lecanemab (Leqembi™): a medication that moderately slows cognitive and functional decline by blocking the formation of new amyloid plaques
Brexpiprazole (Rexulti™): a medication approved to treat agitation behaviors associated with AD dementia
Brexpiprazole was approved on May 11, 2023, making it the newest Alzheimer's drug to bring hope to the millions of families affected by this disease.
Unfortunately, many patients won't have access to these treatments, as the Centers for Medicare & Medicaid Services (CMS) currently do not cover them. This is the first time that the CMS has declined coverage for an FDA-approved treatment. We encourage families interested in these groundbreaking treatments to talk to their legislators about expanding coverage!
The Importance of Early Detection
As research into AD medications continues to grow, so too does research into the effects and expansion of early detection methods. Experts now believe that brain changes may begin as early as 20 years before memory loss and other symptoms appear. New studies are allowing medical professionals to identify these early changes, screen for genetic markers that heighten dementia risks, and make earlier interventions.
Early detection is important for a number of reasons:
Access to treatments targeted toward the early stages of the disease
Access to clinical trials and other promising research initiatives
A chance to prioritize your health & well-being to slow disease progression
More time for financial planning
More time for Alzheimer's care planning
Barriers to Early Detection
Understanding the challenges that people face when it comes to detecting AD early is critical if we want to break those barriers down.
Racial disparities: A recent study shows that Black Americans have more risk factors for AD and greater symptom severity, but have a 35% lower chance of receiving an Alzheimer's or dementia diagnosis at their initial visit compared to white study participants.
Disease stigma: Only 40% of Americans said they would proactively speak with their healthcare providers about AD. However, when surveyed, 70% of seniors said they would want to know if they had it.
Physician reluctance & lack of training: Primary care physicians and staff can be reluctant to diagnose and assess a patient's cognition due to constraints on time, knowledge, and training on the best next steps for treatment.
As a nation, we need to talk about these challenges, tackling the stigmas and biases that prevent all people from receiving the services and treatment they need. Together, we can help more people set themselves up for the best possible future and optimize their remaining time with their families.
The Realities of Caring for Someone with Alzheimer's Disease
In 2022, 11 million caregivers provided 18 billion hours of unpaid services to loved ones living with AD. Eventually, the cost and stress of caretaking take their toll on family caregivers' own health, relationships, and mental well-being. That's why understanding the signs of burnout and how to obtain help for someone with AD is crucial.
At Your Side Home Care & ComForCare developed a training program for our caregivers called DementiaWise®. Approved by the Alzheimer's Association, this training program empowers our caregivers to not only provide world-class dementia care to their clients but also help create better days for their families.
Bottom Line: Let's Talk About Alzheimer's Disease
If you're concerned about yourself or a family member, the best thing you can do is keep talking about it! Keep exploring options and opinions from healthcare professionals, and don't be afraid to investigate early on. And if you have already received a diagnosis, don't lose hope—while we still have much to learn about this disease, the treatment and services available is more advanced than ever before.
For more information about Alzheimer's disease, its signs and symptoms, and how to find the right support for your family's needs, browse our Dementia Care resources today.
Find Your Perfect In-Home Alzheimer's Care Solution in Texas
At Your Side Home Care's DementiaWise® trained in-home caregivers are here for people with Alzheimer's and other forms of dementia. With flexible options to fit your schedule, caregiver matching, and personalized strategies and resources to optimize health and well-being, At Your Side is leading the nation in dementia services. Contact us today to find your perfect caregiver!