Who Is Eligible for Home Care Services?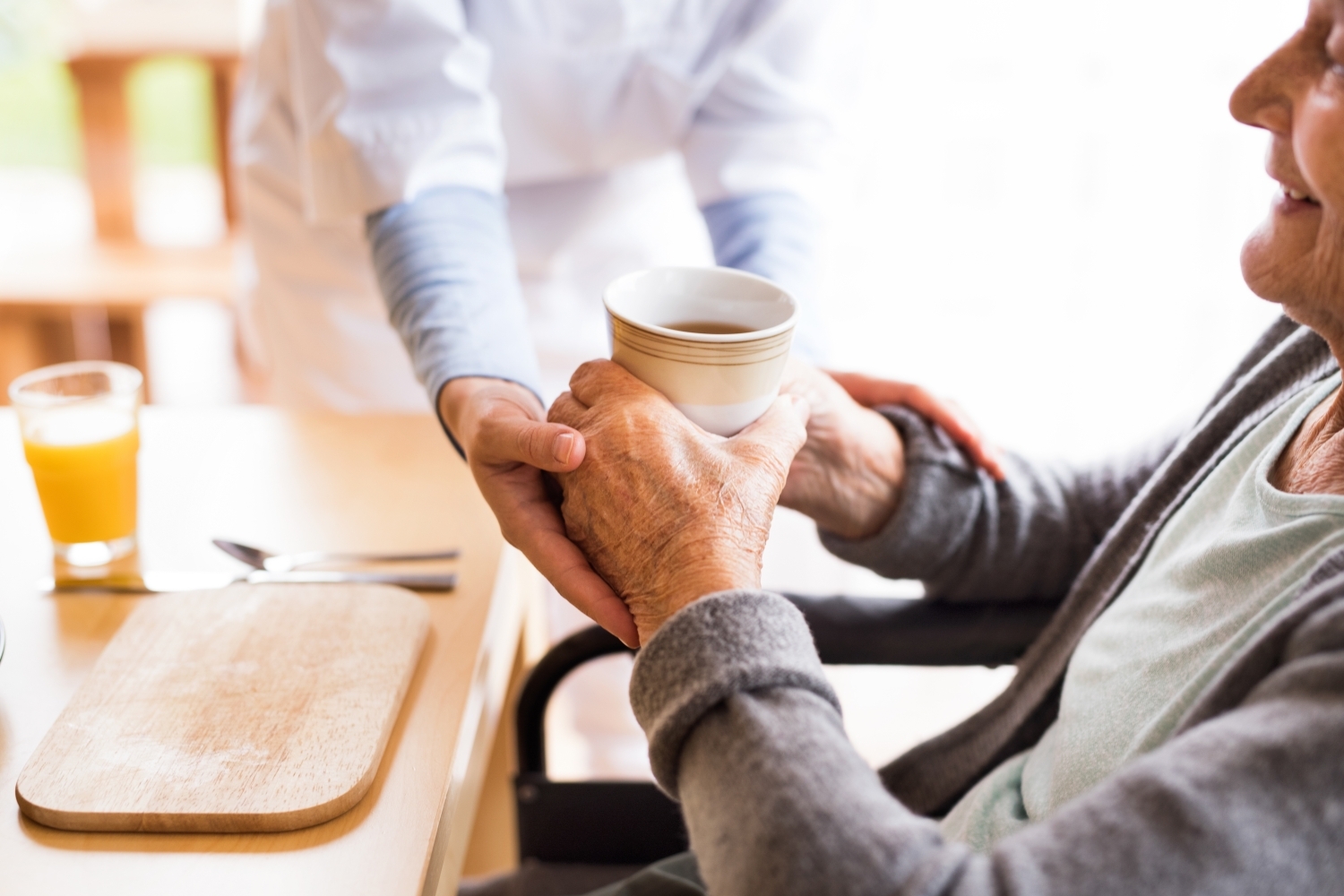 When it comes to caring for an older person, someone leaving hospital, or someone who has a disability, it can be difficult to know what resources are available to you. You may wonder if your loved one needs to enter a rehab facility, hospital, or nursing home or if they are eligible for home care services, allowing them to stay in familiar and comfortable surroundings.
At Your Side Home Care offers a range of flexible home care services to meet the needs of many people who could use a helping hand. If you're interested in learning whether home care could be right for your family, read on for some of the many ways we offer support in the home.
In-Home Senior Care
Personal Care is a service that provides support for the day-to-day activities of living. Older adults who need a helping hand to stay on top of household duties, personal care, meal preparation, and similar activities are great candidates for home care services. An in-home caregiver can help older adults maintain their independence in the comfort and safety of a familiar space.
Nearly 90% of adults over 65 want to age in place, staying in their homes and communities as long as possible. With in-home elderly care services, that dream can be a reality for many.
Transitional Care
When a loved one is moving from a hospital, rehabilitation center, or skilled nursing facility to home, providing a safe transition is crucial. Seniors are at an elevated risk of hospital readmission and other hazards after hospitalization. In fact, people ages 65 and over account for about 56% of 30-day readmissions after discharge from care facilities.
Transitional care, otherwise known as short-term services, can help support seniors during this critical time. At Your Side Home Care's professional caregivers are advocates for their clients' health, and they can:
Assist with personal care, such as bathing and grooming
Help implement discharge instructions from doctors
Pick up prescriptions and provide medication reminders
Help schedule and attend follow-up medical appointments
Reduce fall and injury risks with home safety recommendations
Respite Care & Short-Term Care
Sometimes, older adults who live at home receive the care they need from family members. While this arrangement can be wonderful, it can also be taxing on their loved ones. Up to 35% of family caregivers rate their health as fair or poor, which can lead to burnout. To ensure that you are providing the best possible care for your family member, you need time to take care of yourself!
That's where respite and short-term care come in. Hiring a professional caregiver temporarily can give you the time you need to recharge, refresh, and reset—whether for a week's vacation or just a weekend break. This service can also help provide a fresh perspective so you don't have to feel alone in the care and keeping of your loved one.
Disability Management
Though in-home care is most often associated with seniors, many adults with disabilities also need compassionate, hands-on care. Whether your loved one's disabilities are physical or cognitive, institutions can't always provide the kind of personalized one-on-one care that your family member needs.
Advocates and researchers have seen the positive impact that home and community-based services make in the lives of people with disabilities. At Your Side Home Care's disability management services can help make that difference in your family member's life. We provide care services including, but not limited to:
Light housekeeping
Help with hygiene and incontinence care
Meal preparation
Transportation assistance
Alzheimer's and Dementia Care
Many people believe that once an older person is diagnosed with Alzheimer's disease or another form of dementia, they can't live at home anymore. However, with At Your Side Home Care's unique approach, DementiaWise®, we can give older adults the freedom to remain at home as long as possible. With flexible scheduling, personalized care, and meaningful activities that keep your loved one engaged, calm, happy and utilizing their remaining abilities, you can rest assured that your family member is living their best life, physically and mentally.
Find the Best Home Care Service
Now that you know who is a good candidate for home care services, it's time to find the best team to look after your loved one. At Your Side Home Care continually strives to provide the most compassionate, consistent and competent care to those who need it. With flexible care options suited to each individual's needs, we'll care for your loved one like family.
At Your Side Home Care: Long or Short-Term Home Care with Joy and Dignity
At Your Side Home Care is a proud member of the Best Life Brands family, providing the highest level of care with the highest level of independence. We believe everyone deserves to remain in the comfort of their own home for as long as possible. That's why we serve families in the Houston Metro area and throughout Texas.