Making Masks More Comfortable for Older Adults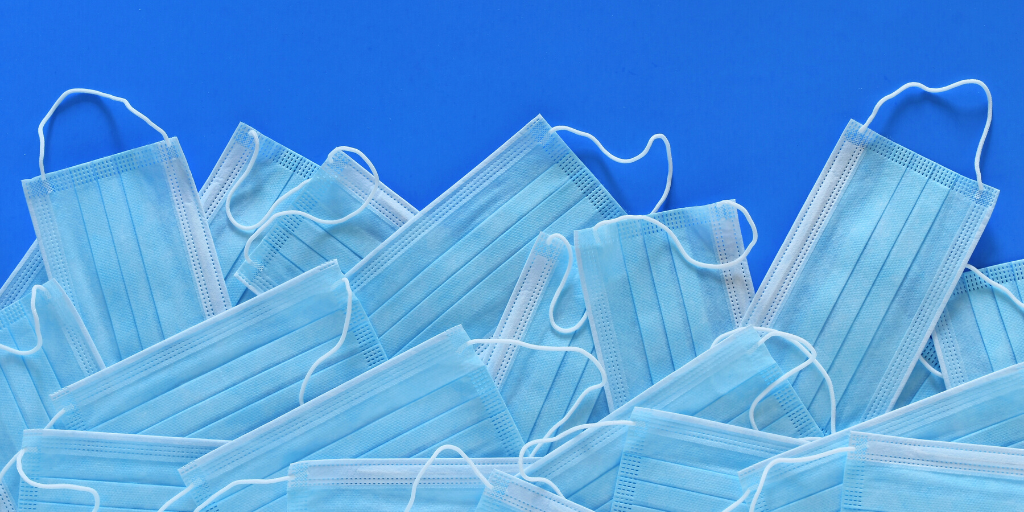 The coronavirus pandemic has been a frightening time for all of us, but it has been especially stressful for those in high-risk groups, including older adults. To stay as safe as possible, we have all had to do our part. We practice good hygiene, wash our hands frequently and stay distanced from others. Because COVID-19 can spread through respiratory droplets, we also wear face masks when in public, as recommended by the
CDC
.
According to the
CDC
, wearing cloth face coverings is key, as the virus can be transmitted by infected individuals, even when they do not show any symptoms. The primary reason to wear a cloth face covering is to protect others. You may have the virus without even knowing it.
What is the big issue with wearing face-coverings, and what is the main reason for lack of compliance? Some find them uncomfortable, including many older adults. Luckily, there are some simple ways to help make face coverings more comfortable to wear.
Choose the Right Face Covering
Choosing the right mask material and design is crucial when it comes to comfort. 100% cotton is great for breathable, cooling masks. Cotton has excellent ventilation and does not trap as much moisture as other materials. According to
AARP
, wearing a cotton mask can help in avoiding chafing and other skin issues that can occur. Recently,
Duke University
scientists have said N95 masks without valves provide the best protection while fleece and bandanas performed worst in testing.
Fit is also important. A covering should feel secure but not too tight around the face. Test the comfort and fit of a mask at home before making long trips with it.
Keep It Clean
Throughout the day, a mask will collect moisture and begin to feel gross. Once a mask is damp or wet, it is not as effective, and it will become uncomfortable. Having multiple masks on hand will prevent this situation and allow a quick change if necessary. All reusable facial coverings should be washed with a gentle detergent to keep them fresh and sanitary between uses.
Minimize Facial Products
Makeup, thick moisturizer and other facial creams can melt down beneath a mask. Such products can then collect around the nose and mouth and prevent sweat from evaporating. This can lead to clogged pores and even acne. To combat this, keep unnecessary facial products to a minimum.
Take Breaks
There's no doubt that wearing a face-covering for hours upon hours can get uncomfortable. No matter how you feel, it's always important to stay calm and continue breathing. Schedule trips and errands in a way that allows breaks from the mask. If a face covering is becoming unbearable, find a safe, unpopulated, outdoor space to remove the mask, and take a breather.
People of all ages, but especially older adults, may find wearing a face mask uncomfortable. To keep COVID-19 under control, we must find ways to ease this discomfort. Incorporating the tips above can help make face-coverings easier for all, and, in turn, keep others safe.