Top Ways to Make the Seniors in Your Life Feel Appreciated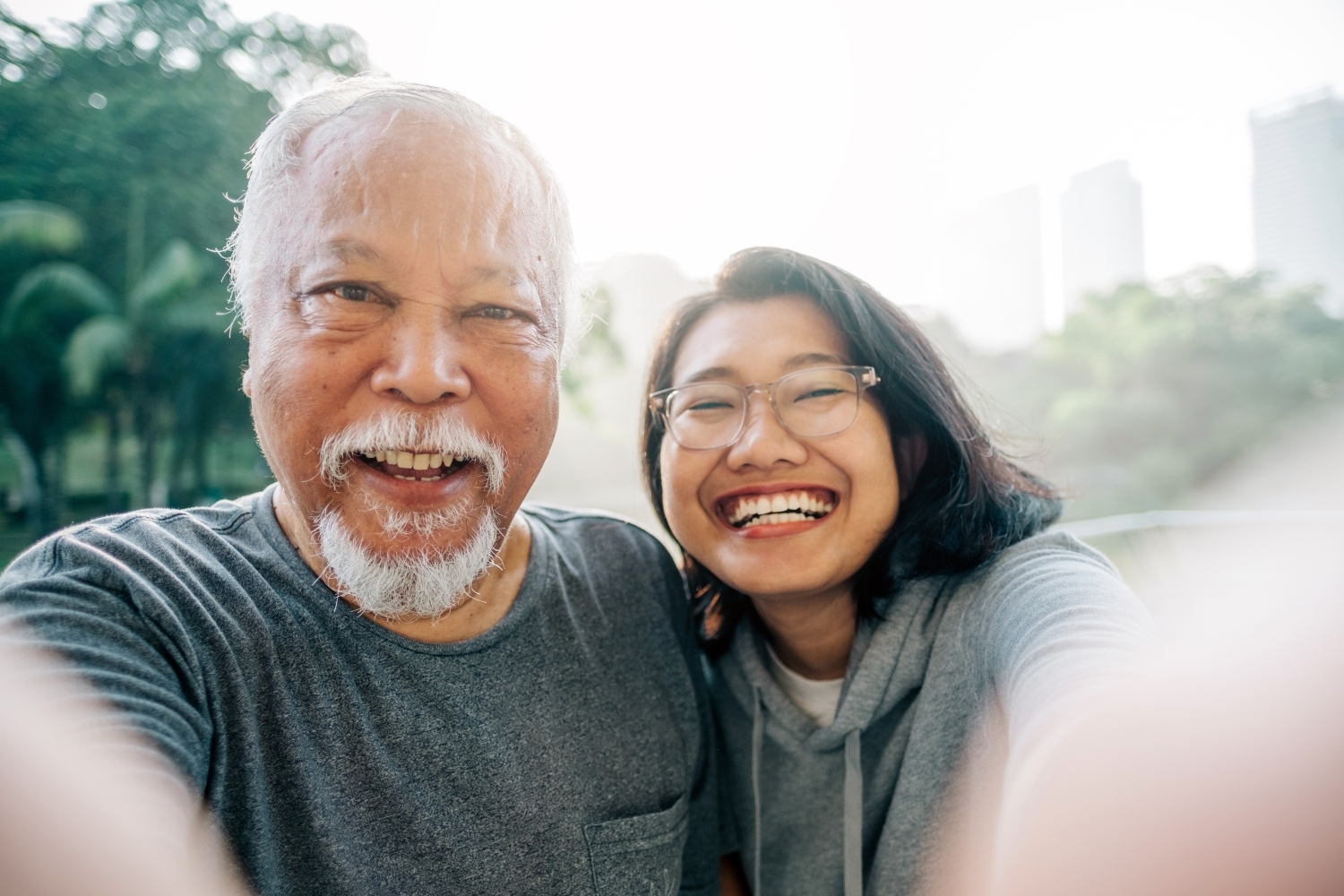 August 21 is World Senior Citizen's Day, a day where communities across the globe celebrate the achievements, contributions, and rights of older adults. Senior appreciation is important for all of us, and it can make a huge difference in the lives of those we love. At Your Side Home Care helps our clients with everyday tasks through our home care services, of course—but our mission is also to help them feel fulfilled, engaged, and joyful in their golden years.
That's why we've put together a list of ways that you can show the older person in your life that you value them. Whether you celebrate World Senior Citizen's Day or put these ideas into practice on other special occasions, we hope this guide helps inspire meaningful connections throughout the year.
Ask Them to Teach You Something
We all know that our elders have a lot to teach us—at least, we should! But instead of waiting for them to impart their wisdom to us, we should take an active role: asking them questions, seeking their advice, or even learning practical skills from them.
Just because they need an extra helping hand around the house doesn't mean you can't bake a treat together, plant some vegetables, play chess, or do whatever it is they know how to do best. You could ask them to teach you anything, from a little-known fact about their life to how to cook that amazing meal they always made for you when you were a kid.
Help Them Preserve Their History & Achievements
One of the focuses of World Senior Citizen's Day is to honor our elders' accomplishments and contributions. We may think we know a lot about our loved one's past, but there's always something more to learn. Helping that person preserve the stories that mean the most to them is a great way to help them feel appreciated.
Here are a few ideas for documenting your loved one's personal history and getting creative together:
Work together on a personalized scrapbook or photo album
Gift them a DIY memoir journal like The Story of My Life or Storyworth
Ask them to sit for an audio or video interview about their life
Make Your Time Quality Time
It may seem obvious, but spending time with the older people in your life is a real gift. That said, it's important to make that time meaningful. Put away the phone and listen—really listen—to what they're saying. Make an effort to have a real conversation where you actively show interest in their lives.
During this time, let your loved ones be themselves! If they need to vent about something that's bothering them, let them do it. The conversation doesn't always have to be 100% positive, and sometimes speaking truthfully and candidly about concerns is just as important as talking about happy memories. Just be sure to support them with a fresh perspective and sound advice—let them know they're not alone.
Have a Meal Together
Sharing meals with others is one of the best ways we can help each other feel happy, connected, and satisfied—and there's science to prove it! If it's been a while since you had lunch or dinner with a senior citizen in your life, now's the perfect opportunity to make up for lost time. Whether you cook at home, go to a new restaurant, or visit an old favorite, the act of simply breaking bread together can go a long way toward making your loved one feel appreciated.
Get Involved in Something They Care About
Do you know what causes your loved one is really passionate about? From global to local concerns, if you know of something they care about, why not make a contribution? You could volunteer your time or make a donation to an organization that means something to the person who means so much to you.
If possible, you could even work together to organize a fundraiser or raise awareness. If you can involve your loved one in a good cause, it may help them feel a renewed sense of purpose, joy, and value.
Happy World Senior Citizen's Day from At Your Side Home Care
At Your Side Home Care strives to make every day Senior Citizen's Day. We love seeing families and friends come together to celebrate the elders in their lives, especially when we know we're helping them enjoy retirement in the comfort of their own homes.
If you have an elderly loved one who needs in-home care, At Your Side Home Care would love to help. Our various caregiver services allow older adults to live comfortably at home while receiving the compassionate assistance they need. Explore your options and reach out to us today for more information!
At Your Side Home Care: Helping Senior Citizens Live Their Best Lives
As a Best Life Brands company, At Your Side Home Care is committed to helping older adults retain independence, dignity, and happiness in their golden years. When you're ready to have a conversation about home care for your loved one, reach out to us. We're always here to answer your questions and help you create a schedule that's perfect for your needs.