How Family Caregivers Can Provide Care During COVID-19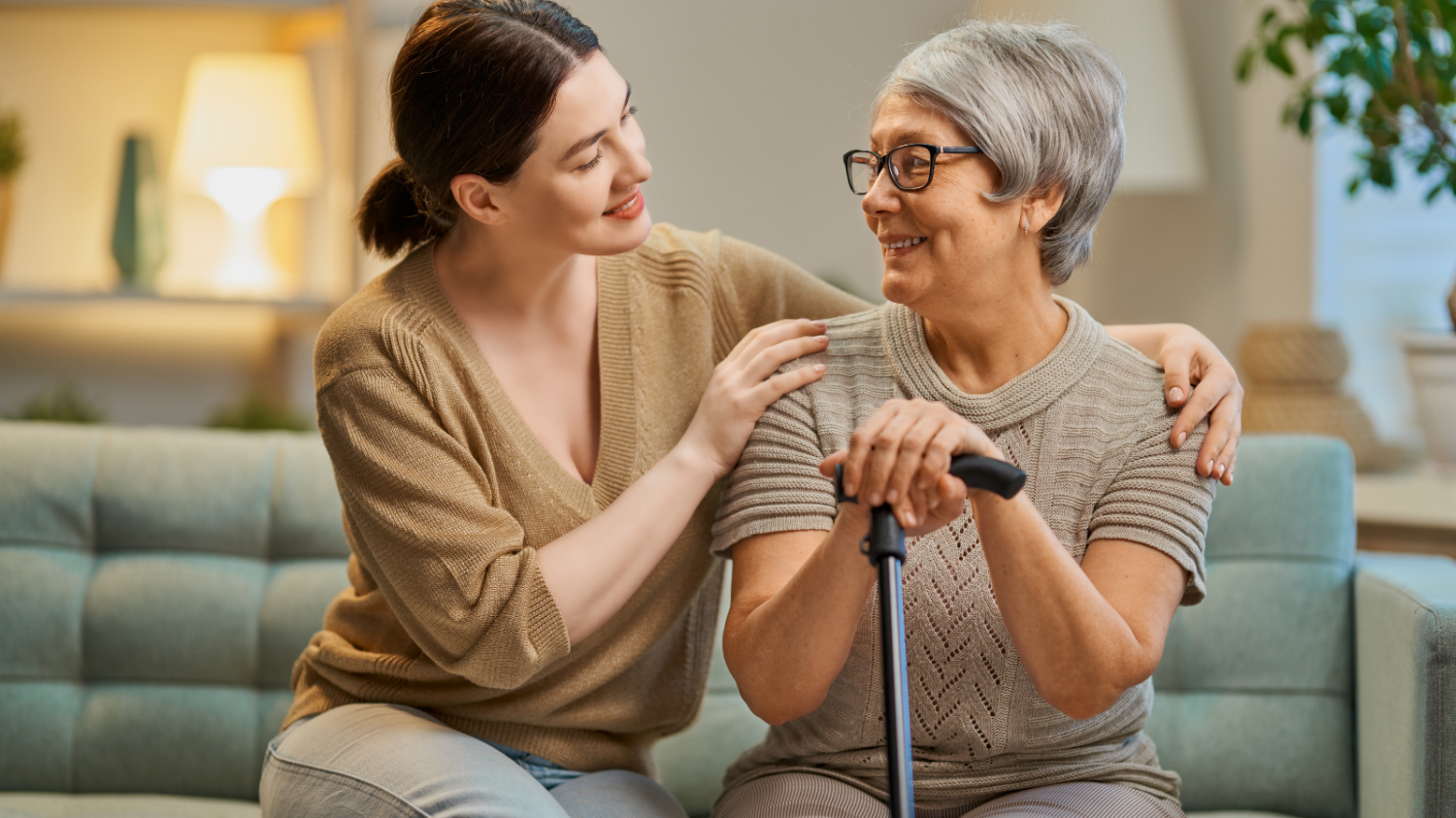 Taking care of others, especially older loved ones, is a role that can be both incredibly rewarding and frustratingly challenging. Under the best circumstances, we can balance the demands of keeping those we care for safe and healthy with our other responsibilities to ourselves, our family, our work and our community.
The current pandemic has significantly altered our abilities to best support the older adults in our family and community. The struggle to maintain health and safety while providing meaningful connection and care is a balancing act that challenges us to find new solutions that work for our loved ones as well as for ourselves.
Here are some tips on how to manage care during COVID-19.
Make sure you take time for yourself. As a family caregiver, others are relying on you which means you need to be your best self. While this is easier said than done, try to find time for yourself each day, even if it is just for five minutes.
Learn how to breathe. Mindful breathing has been shown to help regulate the nervous system and can help manage stress.
Find your team. Caregiving is a team sport, and we suggest that you don't go it alone. Even just a few hours of help a week can provide relief to help you care for yourself or even just complete an errand alone.
For more in-depth tips, please watch our recorded webinars below. Hosted by Best Life Brands' family of companies and Cynthia Green, Ph.D., owner of
Total Brain Health
and clinical psychologist, the webinars focused on topics such as caregiver stress and finding comfort when facing a loss.
Webinars
| | | |
| --- | --- | --- |
| Caregiver Stress in the Time of COVID | Grief in the Time of COVID | "From a Distance" - Caregiving in the Time of COVID |
| Recorded Oct. 15, 2020 | Recorded Oct. 22, 2020 | Recorded Oct. 29, 2020 |
| Watch now | Watch now | Watch now |