Fall Risk Reduction for Aging Loved Ones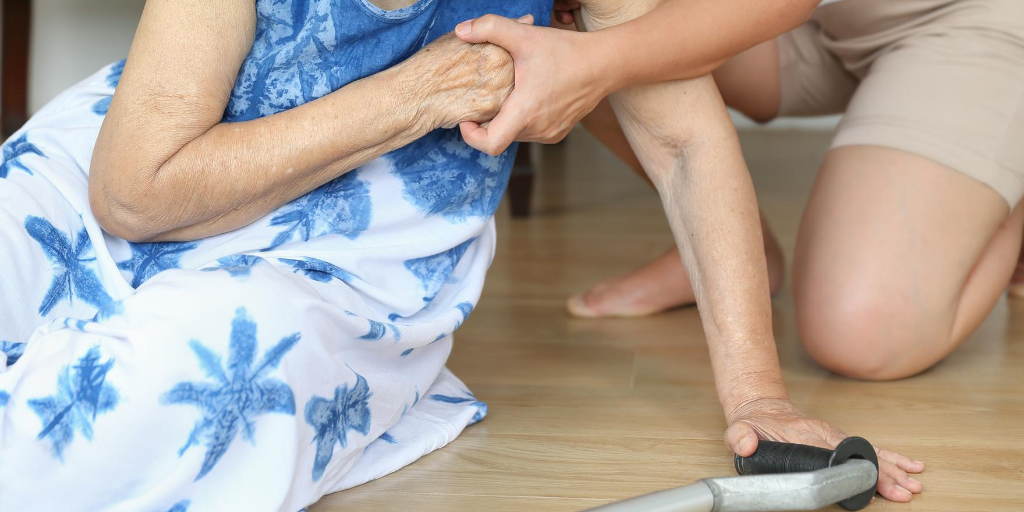 By Stephanie Wierzbicka, manager, strategic health programs, ComForCare Franchise Systems, LLC
You noticed a bruise on your mom's leg. "It was just a little fall," she says. Maybe she is right, it was a minor incident. But what about the next time?
Each year, one in four adults fall and older adults who fall once, are two to three times more likely to fall again.
The result of a fall can be both physical, such as a hip fracture, or emotional, such as a fear of falling again, both of which can reduce quality of life. And in some instances, the fall can be deadly.
Changes to eyesight and reflexes, muscle weakness, improper footwear, reactions to certain medications can all contribute to factors that increase the risk of falling as someone ages.
Many falls can be prevented by doing an in-home fall safety evaluation for a loved one. Important things to look at include:
Are rugs and runners slip-resistant?
Is there torn or loose carpeting?
Is there adequate lighting?
Is a person's bed raised too high?
Are the railways inside and outside sturdy?
Does the driveway, pathway or stairs leading inside have large cracks or clutter?
Also, consider consulting a physical/occupational therapist for appropriate exercises to strengthen a loved one's muscles; talk with their primary care physician about medication side effects and health management; schedule routine eye exams; or contact a medical equipment supplier for a walker, cane or another assistive device.
On September 22, the first day of fall, At Your Side is hosting a 30-minute Zoom webinar for older adults and their caregivers to provide practical approaches to managing falls.
The webinar will review:
Factors and causes that leads to falls
Which medications increase fall risk
Practical tools you can use to manage fall risk
Solutions and steps most important to try and embrace